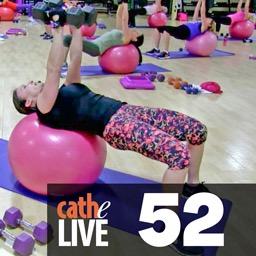 052 Upper Body with Ball $9.97
You are purchasing a digital download, not a physical DVD.
Grab your weights and stability ball and get ready to shape & strengthen all muscle groups of the upper body plus core!
A Stability Ball; Various weighted (light to heavy) dumbbells; Fitness Mat; Lifting gloves suggested for grip comfort and slip prevention.
49 minutes
*Most Cathe Live download files are between 1 and 3 gigabytes each. Make sure you have enough room on your storage device. **Cathe Live downloads don't contain chapters or premixes. All sales are final.