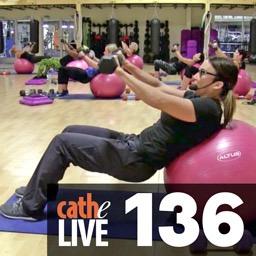 136 Upper Body Challenge with Ball $9.97
You are purchasing a digital download, not a physical DVD.
This intense all-upper-body workout will leave your upper body feeling powerful and strong. Using the stability ball with many of the exercises will enhance the overall experience & muscle fatigue.
Various weighted dumbbells; Stability ball; Medium resistance tubing; Fitness mat
63 minutes
*Most Cathe Live download files are between 1 and 3 gigabytes each. Make sure you have enough room on your storage device. **Cathe Live downloads don't contain chapters or premixes. All sales are final.