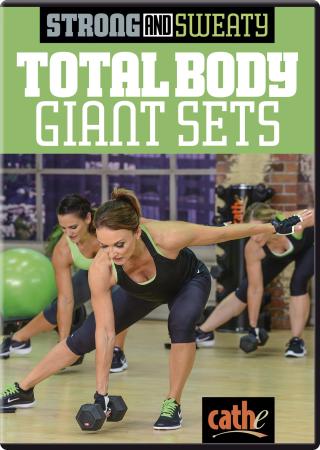 Strong and Sweaty Total Body Giant Sets $19.97
You are purchasing a digital download, not a physical DVD.
This workout will utilize giant sets to fatigue every muscle group while rep pattern and weight variations keep your heart pumping and your body firing! Each of the six giant sets in this workout will focus on a particular set of muscles and will push them to failure before moving on to the next combination of exercises. Giant sets are an amazing technique to add variation to your workout and also keep your muscles primed for continuous results. Roll up your sleeves and get ready to work hard because we're about to show those giant sets who's boss!
This workout includes Bonus Abs.