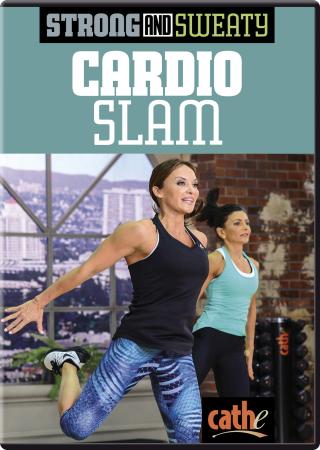 Strong and Sweaty Cardio Slam $19.97
You are purchasing a digital download, not a physical DVD.
Looking to get a solid, sweaty, high-intensity cardio segment in less than an hour? Then this workout is for you! Prepare yourself for an intense mix of high impact and low impact blasts both on and off the step. In this workout you'll transition from floor cardio to mat cardio to step cardio with a mix of lightly weighted exercises throughout. A mix of new exciting movements as well as some old favorites will keep you moving and breathing! Have your water—or perhaps even two—handy. It's time to sweat and slam!
This workout includes Bonus Abs and Cardio Slam Modifications.