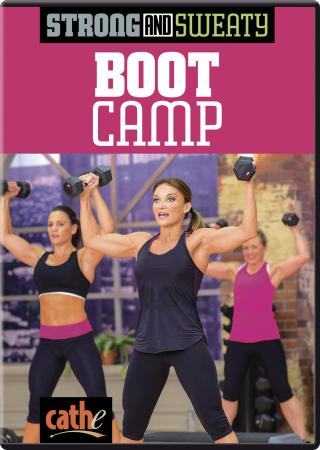 Strong and Sweaty Boot Camp $19.97
You are purchasing a digital download, not a physical DVD.
You can do anything for a minute! I've said it before and I'll say it again: You can do anything for a minute! Get ready to breathe heavy as we hit round after round of intense cardio and strength movements. Each of the six rounds consists of one minute of the following components: cardio, upper body, lower body and metabolic segments. Variation in equipment and exercise selection will give this format a fresh new twist that will leave no muscle untouched and no calorie uncrushed!
This workout includes Bonus Abs.