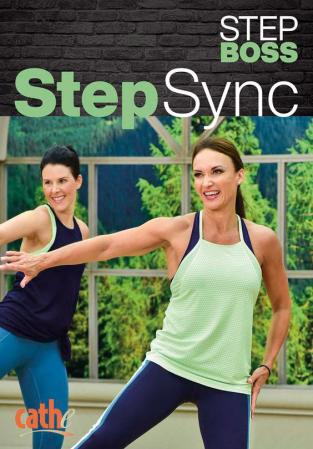 Step Boss Step Sync $19.97
You are purchasing a digital download, not a physical DVD.
If you love step choreography, Step Sync is for you! This routine is entirely choreographed from start to finish. The workout consists of three intricate step combos, a finished product segment and a cooldown stretch. Become your own "step boss" as you learn, build and master three advanced combinations before putting them all back-to-back with no breakdown! But no worries, you'll have plenty of practice before you put them all together and you'll feel so accomplished after you do. Not feeling quite ready to dive in yet? Not a problem! Try the 21-minute intermediate bonus step workout to build your confidence as you work your way up to Step Sync. You've got this!
Step Sync Details
Warm Up – 7:31
Main Program – 46:10
Stretch – 2:26
Total – 56:09
This workout also includes the following bonuses:
Bonus Intermediate Step – 21:16
Bonus Ab Stacker – 9:30