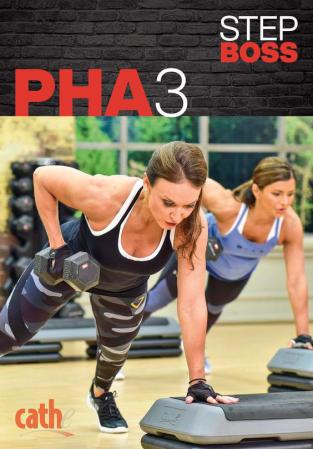 Step Boss PHA3 $19.97
You are purchasing a digital download, not a physical DVD.
PHA3 (Peripheral Heart Action) by design is comprised of alternating upper and lower body exercises which allows one half of the body to rest while the other half works. In this workout we'll follow that pattern but with an additional increase in cardio factor throughout the routine due to the exercise selections being more metabolic in nature along with them being performed at an overall faster pace. Additionally, there are more compound exercises, elevation changes and balance challenges within this workout. Expect to sweat and burn as you put your strength and stamina to the test!
PHA3 Details
Warm Up – 5:24
Main Program – 45:20
Stretch – 4:11
Total – 54:41
This workout also includes the following bonuses:
Bonus Ab Stacker – 9:30
Extended Lying Stretch – 9:59