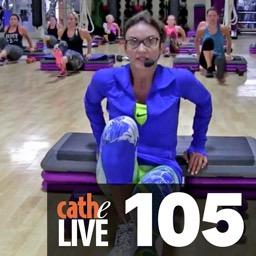 105 Scrambled Cardio & Weights $9.97
You are purchasing a digital download, not a physical DVD.
High energy be thy name in this action packed scrambled circuit style workout. Prepare for bursts of cardio, lower body, upper body and/or compound movement in any random order. Don't look for a pattern because there is no pattern to be found. You're up, you're down, you're all around! Get ready to scramble!!!!
An 8 inch full sized step; Various weighted hand weights
51 minutes
*Most Cathe Live download files are between 1 and 3 gigabytes each. Make sure you have enough room on your storage device. **Cathe Live downloads don't contain chapters or premixes. All sales are final.