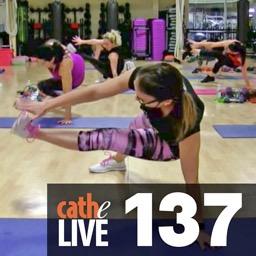 137 Rock Body Boot Camp $9.97
You are purchasing a digital download, not a physical DVD.
This intense total body workout will be based upon various fitness rounds. Each round consists of cardio & weights in various ways. By the end of the workout your total body will be "work-work'd"
Various weighted dumbbells; Medium resistance tubing; Firewalker Loops; Gliding device; Fitness Mat
50 minutes
*Most Cathe Live download files are between 1 and 3 gigabytes each. Make sure you have enough room on your storage device. **Cathe Live downloads don't contain chapters or premixes. All sales are final.