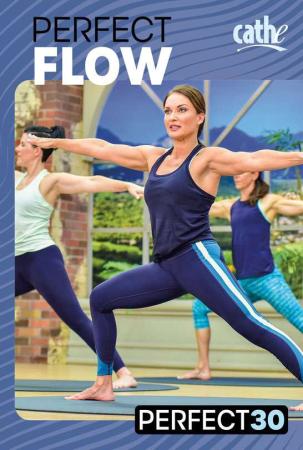 Perfect30 Perfect Flow $19.97
You are purchasing a digital download, not a physical DVD.
Perfect Flow contains two workouts:
Yoga Strength & Flexibility
Many fitness-minded people pay close attention to their cardio and strength goals, but pay too little attention to restoring length and flexibility to their hard-worked muscles and joints. This active yoga-based workout will take you through strength, flexibility, and balance challenges for the entire body. This is by no means a simple stretch workout! We will be working hard, and you will surely break a sweat!
Mobility Basics
Mobility training is the ability to move your joint actively through its range of motion. It incorporates flexibility and strength and is a key component in assisting you in your strength training and cardio workouts. As we age, our muscles get stiffer and our joints become less flexible, which can lead to muscle imbalances. This mobility basics workout will help reduce muscle imbalances and reduce the risk of injuries by encouraging you to move your joints through a full range of motion.
Yoga Strength & Flexibility Details
Warm Up – 4:36
Main Program – 27:18
Total – 31:54
Mobility Basics Details
This workout also includes the following bonus: