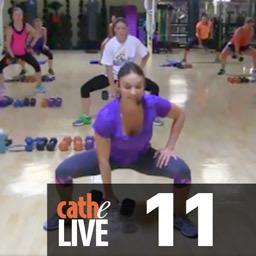 011 Metabolic Circuit Blast $9.97
You are purchasing a digital download, not a physical DVD.
In this class you will do cardio drills mixed with high intensity circuit-type exercises that involve challenging total body, compound exercises (and shorter recovery intervals).
Various weighted dumbbells (8's 10's 12's…one heavier for one arm rows); resistance tubing; firewalker
47 minutes
*Most Cathe Live download files are between 1 and 3 gigabytes each. Make sure you have enough room on your storage device. **Cathe Live downloads don't contain chapters or premixes. All sales are final.