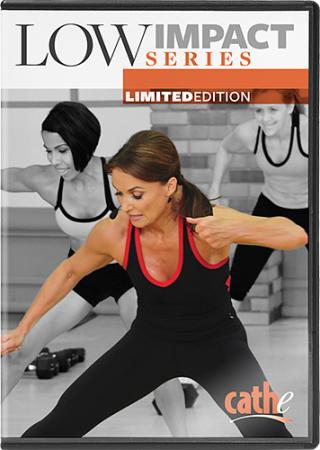 Low Impact Series $179.93
You are purchasing a digital download, not a physical DVD.
(This does not include Cycle Max)
"YOU'VE NEVER SEEN LOW IMPACT WORKOUTS LIKE THESE!"
You want to get the most out of your workouts and you really love high intensity routines, but your joints no longer can handle the jumping and high impact exercises. Many of you have probably tried some low impact workouts, but found the intensity and fun to be lacking in most of the videos you have tried. You still have the heart and the strength for high intensity workouts and you would still do them if you could, but joint pain no longer allows you to do what you love.
Some of you may not have any joint issues now, but are looking for ways to balance your injury risk so that you dont erase your hard fought gains achieved from high impact training. There are many factors to consider when choosing between high impact and low impact exercise, but what if you could get the benefit of both in the same workout without the problems? Well, now you can with my Low Impact series which totally redefines low impact workouts.
The Low Impact series features a wide variety of 9 workouts (does not include Cycle Max) that can each be ordered individually. Though there is no jumping in any of these workouts you will be surprised and amazed at how intense these workouts are and how they will become your newest favorite weapon to blast away fat and get you into the best shape of your life. And best of all – Your joints will thank you!