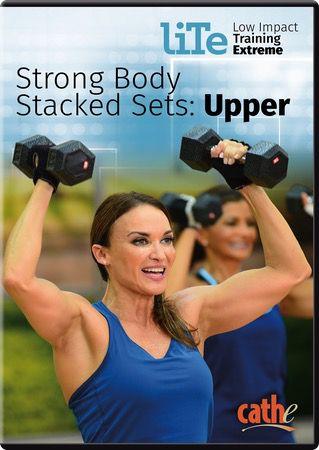 LITE Strong Body Stacked Sets: Upper $19.97
You are purchasing a digital download, not a physical DVD.
Time to get your muscles pumping! This all upper body weight routine will utilize giant sets to incorporate a whole lot of work into a short amount of time! Layer on exercises, reps and sets to elevate your metabolic rate and totally fatigue your muscles!
This workout also includes the following bonuses:
Bonus Six Pack Abs #2
Pyramid Pump Lower Body
Extended Stretch #2