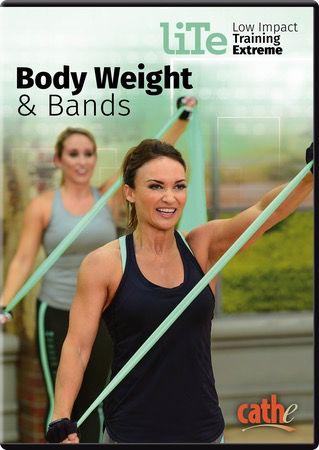 LITE Body Weight & Bands $19.97
You are purchasing a digital download, not a physical DVD.
You don't always need weights for a great muscle routine and this workout will prove it! Body Weight & Bands requires nothing more than your body weight and fitness bands making it a great low impact, travel-friendly routine that will challenge your body through varying exercises and rep patterns using your own weight and rubber resistance.
This workout also includes the following bonuses:
Body Weight & Bands Calorie Crush
Bonus Six Pack Abs #2
Pyramid Pump Triceps
Extended Stretch #2