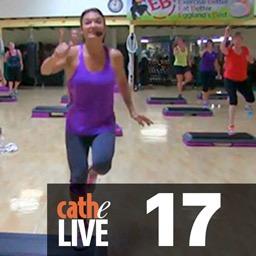 017 Imax $9.97
You are purchasing a digital download, not a physical DVD.
The format will be just like my Imax workouts: warm up, followed by a few intervals and a cool down. Each interval will consist of simple step choreography repeated for about a minute, a high intensity blast for about a minute and a cool down for about a minute (or less, wink).
A high step (with one or two risers per side).
44 minutes
*Most Cathe Live download files are between 1 and 3 gigabytes each. Make sure you have enough room on your storage device. **Cathe Live downloads don't contain chapters or premixes. All sales are final.