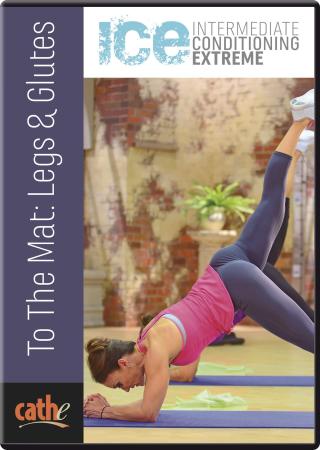 ICE: To The Mat: Lets & Glutes $19.97
You are purchasing a digital download, not a physical DVD.
Get down and get ready for an all floor-based workout that is sure to carve out the legs and glutes like no other! All of the exercises on this DVD utilize parallel mat conditioning to totally fatigue the lower body without the strain that traditional standing leg work can put on the back and knees. But don't be fooled! This no nonsense workout incorporates a stability ball, firewalker loop and resistance band to fire up those intrinsic muscle fibers which get deeper into the muscle.
This DVD includes Muscle Meltdown • Shoulders as well as an Icy Core add-on.