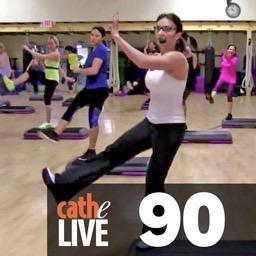 090 Get Steppin' $9.97
You are purchasing a digital download, not a physical DVD.
Come join our step choreography "party" and have fun stepping to a scrambled mix of "oldie but goodie" moves from the past.
A full sized step at 6 inches or 8 inches (based on how hard you want to work).
44 minutes
*Most Cathe Live download files are between 1 and 3 gigabytes each. Make sure you have enough room on your storage device. **Cathe Live downloads don't contain chapters or premixes. All sales are final.