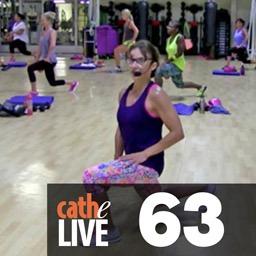 063 Fitness Fusion $9.97
You are purchasing a digital download, not a physical DVD.
The workout starts with some cardio boxing, shifts to a bit of hiit training, moves on to lower body conditioning & finishes up with core work. Expect to lose fat, build stamina, shape & strengthen the lower body & core.
Boxing Gloves; A set of 8 and 10 pound dumbbells; A fitness mat
53 minutes
*Most Cathe Live download files are between 1 and 3 gigabytes each. Make sure you have enough room on your storage device. **Cathe Live downloads don't contain chapters or premixes. All sales are final.