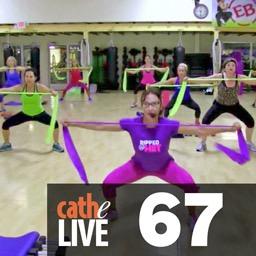 067 Fit 'n' Firm $9.97
You are purchasing a digital download, not a physical DVD.
This non cardio "band and weight" body shaping workout will be full of exercise variety.
A set of 5's, 8's, 10's for handweights (have slightly heavier or lighter on hand if you think you might need it); A 6ft medium tension band; A fitness mat
48 minutes
*Most Cathe Live download files are between 1 and 3 gigabytes each. Make sure you have enough room on your storage device. **Cathe Live downloads don't contain chapters or premixes. All sales are final.