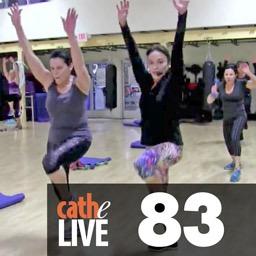 083 Crush It Low Impact $9.97
You are purchasing a digital download, not a physical DVD.
We'll be doing "Crush It: Low Impact" Live. Inspired by the ICE Low Impact Sweat workout, expect to do a similar 35 minute-ish Hiit style workout but scrambled together with low impact drills from other workouts too.
Fitness Mat; A couple of sets of lighter hand weights (ie: a set of 3's and 5's) to supplement the cardio output.
35 minutes
*Most Cathe Live download files are between 1 and 3 gigabytes each. Make sure you have enough room on your storage device. **Cathe Live downloads don't contain chapters or premixes. All sales are final.