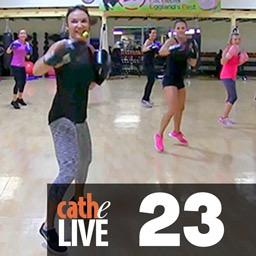 023 Cardio Boxing with Stability Ball Abs $9.97
You are purchasing a digital download, not a physical DVD.
Cathe took a break from the filming of Ripped With HiiT and was on fire in today's class! Amanda joined the sweat fest and was in the house too!
Boxing gloves; stability ball; a mat.
49 minutes
*Most Cathe Live download files are between 1 and 3 gigabytes each. Make sure you have enough room on your storage device. **Cathe Live downloads don't contain chapters or premixes. All sales are final.