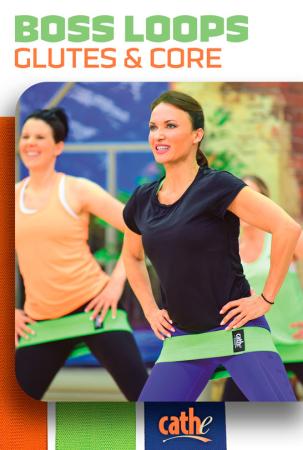 Boss Loops: Glutes & Core $19.97
You are purchasing a digital download, not a physical DVD.
Are you ready to up your glutes game?! This intense low impact workout using Cathe's fabric Boss Loops will attack those legs, glutes, and core from all angles with challenging standing and floorwork exercises and some sweaty cardio pushes sprinkled in! Boss Loops are also great to grab on the go when you want a solid lower body workout while traveling. Don't underestimate the power of this fabric resistance! Your lower body and core will surely be talking to you when you're done!
Boss Loops Glutes & Core
Warm Up – 4:05
Main Program – 47:21
Total – 51:26
Your FREE User's Guide can be downloaded by clicking here.