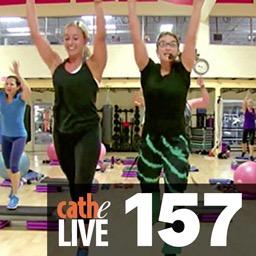 157 Boot Camp Circuit $9.97
You are purchasing a digital download, not a physical DVD.
This high intensity Boot Camp style workout will include six rounds of challenging fitness exercises with brief rest in between.
A full-sized step with 2 risers under each side; 3, 5, 8, 10, 12 & 15 pound dumbbells; a stability ball; a fitness mat.
48 minutes
*Most Cathe Live download files are between 1 and 3 gigabytes each. Make sure you have enough room on your storage device. **Cathe Live downloads don't contain chapters or premixes. All sales are final.