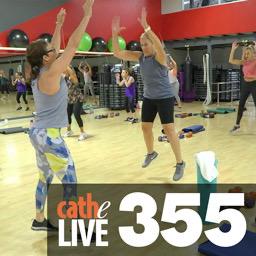 355 Total Body Metabolic Challenge $9.97
You are purchasing a digital download, not a physical DVD.
This is our fourth of four metabolic workouts in a row. I hope you've enjoyed them all. Once again, an intense mixture of cardio splashes, compound movements as well as a wide variety of fast paced sweaty exercises designed to keep the heart pumping, the calories burning and the metabolism smoking!
Variety of Weighted Dumbbells (5-15 lbs.); Fitness Mat
48 Minutes
Most Cathe Live download files are between 1 and 3 gigabytes each. Make sure you have enough room on your storage device. **Cathe Live downloads don't contain chapters or premixes. All sales are final.