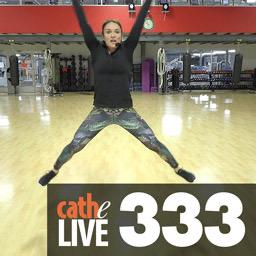 333 3-3-3 $9.97
You are purchasing a digital download, not a physical DVD.
You'll have "3" strength exercises followed by "3" cardio exercises totaling "3" minutes! We'll repeat this "333" pattern for the duration of the workout! Are you ready to boost your metabolism, build your stamina and burn some calories? Let's do it!
Variety of Handweights (10, 12 & 15 lbs.); Fitness Mat
Most Cathe Live download files are between 1 and 3 gigabytes each. Make sure you have enough room on your storage device. **Cathe Live downloads don't contain chapters or premixes. All sales are final.
56 Minutes