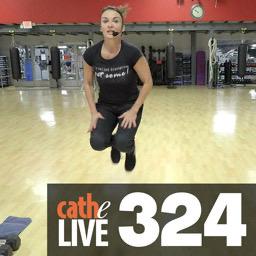 324 Total Body Cardio Blast $9.97
You are purchasing a digital download, not a physical DVD.
This intense "breathy" workout keeps moving from exercise to exercise all while challenging your stamina, improving your muscular strength and endurance, and burning body fat!
Variety of Weighted Dumbells (5, 10, 12, & 15 lbs.); Fitness Mat
52 Minutes
Most Cathe Live download files are between 1 and 3 gigabytes each. Make sure you have enough room on your storage device. **Cathe Live downloads don't contain chapters or premixes. All sales are final.