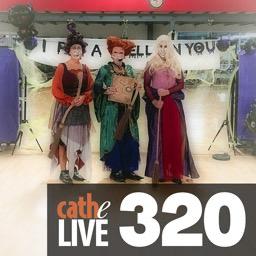 320-Halloween-Hocus-Pocus $9.97
You are purchasing a digital download, not a physical DVD.
A wicked express workout focusing specifically on cardio drills and upper body weight work. Hang on to your witch's hat, grab your broomstick and let's go for a ride! We'll have a glorious morning!
Variety of Weighted Dumbbells (5, 8, 10, and 12 lbs.); Broomstick; 2 Drops Oil a Boil; Deadman's Toe; and a Bit of Hocus Pocus Humor!
Most Cathe Live download files are between 1 and 3 gigabytes each. Make sure you have enough room on your storage device. **Cathe Live downloads don't contain chapters or premixes. All sales are final.
29 Minutes