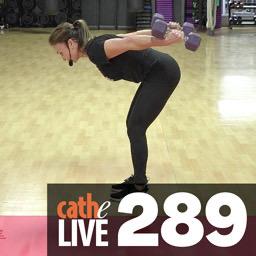 289 Total Body Blast $9.97
You are purchasing a digital download, not a physical DVD.
Turn up the heat with this "hot" pattern of grouped lower body exercises, grouped cardio exercises and grouped upper body exercises. We'll keep repeating the pattern until, hmmm, I don't think I'm going to tell you…heeee he he he heeee! Sleep well my pretties!
Various Weighted Hand Weights; Fitness Mat
*Most Cathe Live download files are between 1 and 3 gigabytes each. Make sure you have enough room on your storage device. **Cathe Live downloads don't contain chapters or premixes. All sales are final.
54 Minutes