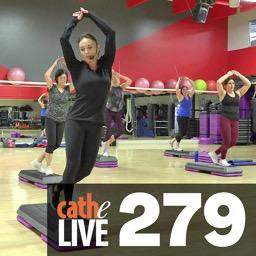 279 Express Your Step $9.97
You are purchasing a digital download, not a physical DVD.
Get ready to indulge in some fun intermediate to advanced step choreography followed by the ab stacker workout. The choreography will be "express-ish" in length as well as a remix of elements in Step Sync and IMAX 4. This is not an entirely low impact workout but can easily be modified to all low impact if desired.
Full-Sized Step; 4 Risers; Fitness Mat
*Most Cathe Live download files are between 1 and 3 gigabytes each. Make sure you have enough room on your storage device. **Cathe Live downloads don't contain chapters or premixes. All sales are final.
44 Minutes