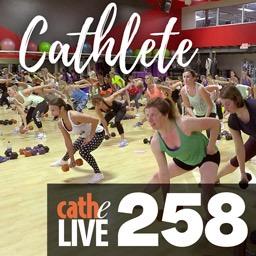 258 2019 Cathe Road Trip Leg Day $9.97
You are purchasing a digital download, not a physical DVD.
Four rounds of all legs and nothing but legs! Each round opens with three leg exercises that get repeated and then each round gets capped off with a fitness loop burner! Legs will be shaking!
10, 12, & 15 lb. Sets of Handweights, Fitness Rag, Fitness Loop
51 minutes
*Most Cathe Live download files are between 1 and 3 gigabytes each. Make sure you have enough room on your storage device. **Cathe Live downloads don't contain chapters or premixes. All sales are final.