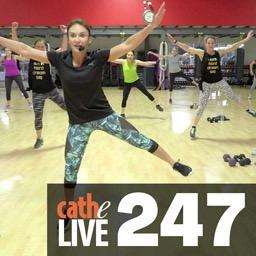 247 Time to HiiT It: Low Impact $9.97
You are purchasing a digital download, not a physical DVD.
This high intensity, low impact, interval-based cardio workout is full of variety and challenges your legs and heart all in one. Get ready to HiiT it!
8 lb. Dumbbell (or lighter/heavier if desired)
39 minutes
*Most Cathe Live download files are between 1 and 3 gigabytes each. Make sure you have enough room on your storage device. **Cathe Live downloads don't contain chapters or premixes. All sales are final.