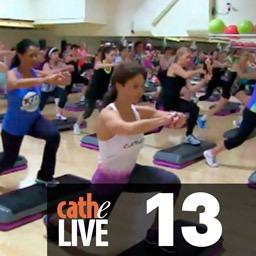 013 2014 Road Trip All Step $9.97
You are purchasing a digital download, not a physical DVD.
SJP Combo 1 used as warm up and cool down. 12 cardio blasts.
A high step; risers.
47 minutes
*Most Cathe Live download files are between 1 and 3 gigabytes each. Make sure you have enough room on your storage device. **Cathe Live downloads don't contain chapters or premixes. All sales are final.