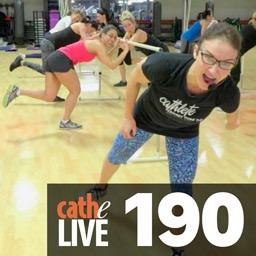 190 Cardio, Barre and Core Meltdown $9.97
You are purchasing a digital download, not a physical DVD.
Another triple header starting with solid cardio, onto solid legs at the barre and finishing with solid core work. Get ready to get sweaty…we are gonna melt some snow!
Fit Tower, Ballet Barre or Chair; Fitness Mat; Two Gliding Devices
56 minutes.
*Most Cathe Live download files are between 1 and 3 gigabytes each. Make sure you have enough room on your storage device. **Cathe Live downloads don't contain chapters or premixes. All sales are final.