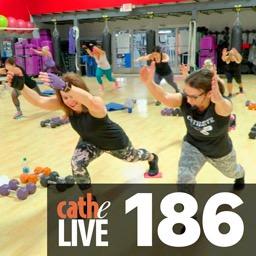 186 Oh My Glutes $9.97
You are purchasing a digital download, not a physical DVD.
This intense, all-lower-body workout will move quickly from exercise to exercise while giving your glutes a "toasty" challenge.
Various Weighted Dumbbells (10s, 12s & 15s are Used); Gliding Device
56 minutes
*Most Cathe Live download files are between 1 and 3 gigabytes each. Make sure you have enough room on your storage device. **Cathe Live downloads don't contain chapters or premixes. All sales are final.