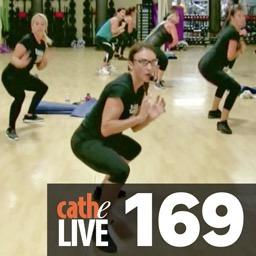 169 Mixed Impact HiiT with Bonus Abs $9.97
You are purchasing a digital download, not a physical DVD.
Double knot your laces and get ready to get sweaty! A variety of favorite HiiT moves in a random order. Some low impact, some high impact and some in between impact, lol. We'll finish up with brief ab/core work!
Light Set of Dumbbells; Fitness Mat
42 minutes
*Most Cathe Live download files are between 1 and 3 gigabytes each. Make sure you have enough room on your storage device. **Cathe Live downloads don't contain chapters or premixes. All sales are final.